Product Description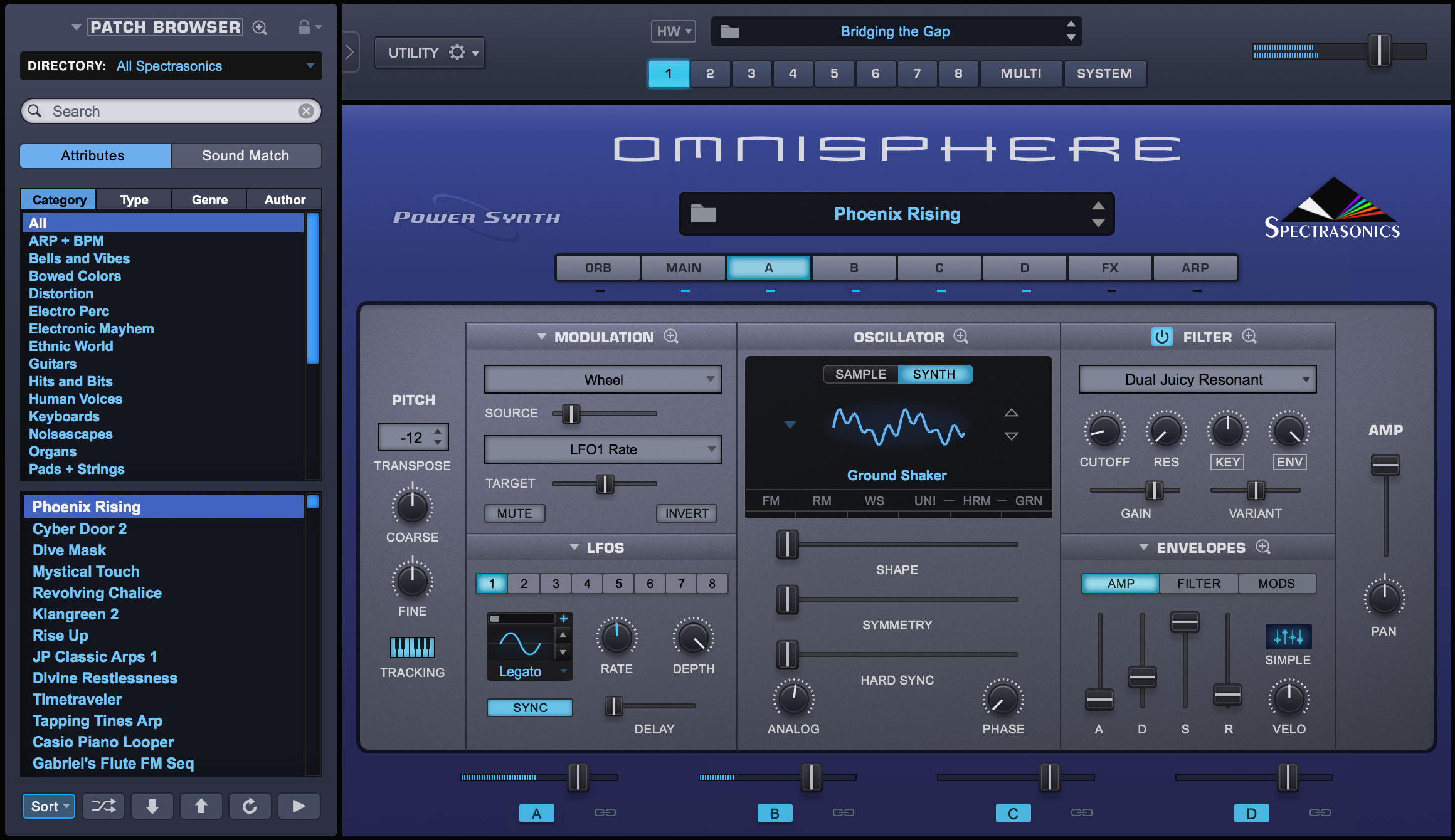 Omnisphere 2. Omnisphere is among the elite virtual synthesizer programs for producers, composers, and sound designers; and if you think this monster power synth couldnt get any better, youve just been proven wrong. Introducing Omnisphere 2.0.
the first v2.0 of any Spectrasonics instrument and it is truly gigantic! With Omnisphere 2.0 comes a massive variety of new synthesis options, a staggering audio library with over 10,000 sounds, a new interface with an enhanced sound browsing capability, a new and enhanced arpeggiator, 25 new effects units with flexible attributes, as well as other improvements and specialized features that make Omnipshere 2.0 a very worthy upgrade.
Vast New Synthesis Possibilities Omnisphere 2.0 comes a vast array of new synthesis possibilities including the ability to import your own audio content as a sound source inside Omnisphere giving you limitless sound creation possibilities using your own sample library. The new Granular Synthesis algorithm will allow you to completely transform the included content or morph your own audio into unimaginable soundscapes.
Try changing a smooth Jazz recording into an ethereal soundscape or even a blazing synth lead with just a few parameter tweaks. The possibilities are endless! Not many people realize, but Omnisphere can also create purely synthetic sounds without using any samples at all.
There are now over 400 DSP waveforms for the synth oscillator, which is 100 times more than the original version, and each waveform is now a Morphing Wavetable with vast new possibilities and colors. A patch can have up to 10 oscillators and each oscillator can have its own wavetable, so you can see how complex you can get in your sound designing.
Unison has also been improved with new analog drift behavior that makes an ordinary synth sound absolutely huge! Both FM and Ring Modulation can go much deeper than before too.
Brand: Spectrasonics Omnisphere 
DigitalGifty Gift Card:
DigitalGifty Let you Give your Gift Card & Congratulate a friend on a new way of purchase, say "thank you" for being an amazing employee or "Happy Birthday" to the DIY'er in your life. Gift Cards also make excellent wedding or wedding shower gifts and are the perfect solution for Father's Day gifts and holiday gifts!
If you've been searching for the perfect gift for a friend or a loved one, or just something to spoil yourself with, look no further.
With DigitalGifty You Can Have The choice of a multiple Categories of Gift Cards from 10$ to 1000$ With A Discout Up to 10% Off .